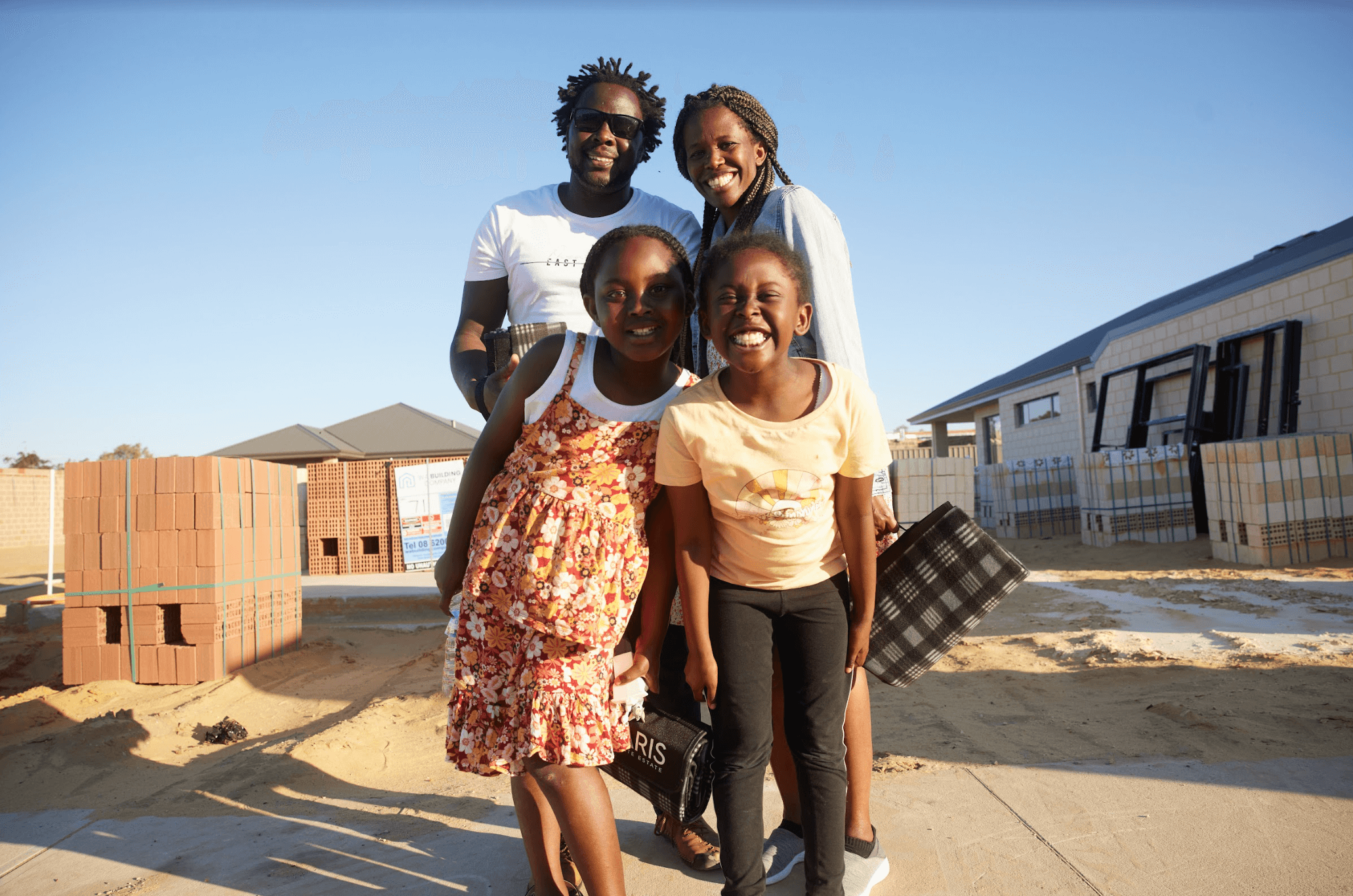 Great news, you've decided brand new is right for you! Now it's time to get into the nitty-gritty and compare exactly which type of new build home best suits your needs.
Whether you love the idea of choosing your dream home layout, or if you're looking for a 'just add furniture' abode, there are plenty of new build options to consider. Here, we delve into what sets house and land packages apart from off the plan apartments and townhouses.
Is a house and land package right for you?
With a house and land package, you'll secure a block of land and the construction of your home in tandem. With this, comes plenty of benefits, such as:

Peace of mind - with house and land packages, there's a high degree of certainty over the finished product. Compared to bespoke builds, house and land packages remove a lot of the new build stress and decision making - not to mention, budget blow outs! As your builder is project managing everything to a fairly set design, you know what you'll be getting. And once you move in, everything is brand new and under warranty, saving you on unexpected expenses for years to come.


Save on stamp duty - stamp duty is only payable on the land you're purchasing, so you'll see significant savings here.
Design flexibility - the beauty of house and land packages is that generally, the builder's team have already worked their design magic, so if you'd prefer to have little input, you'll still end up with a stunning home. However, if there are some must-have features that you can't live without, there are opportunities to make upgrades and contribute to the finishing touches. You'll just need to be mindful of how this impacts your budget.
Indoor and outdoor spaces to live - compared to townhouses and apartments, house and land packages typically come on larger blocks, so you'll have more space to enjoy.
Download our eBook Buying a house and land package in a Cedar Woods community for a comprehensive look into whether a house and land package is right for you. It'll give you clarity on essential details like how the process works from build to settlement, right through to how to choose a community that's best for you.

Are apartments and townhouses more your style?
Apartments and townhouses are constructed based on set designs with minimal customisation and can often be bought off the plan (pre construction). With this comes some serious savings and sizeable benefits. Here's what you can expect:
Affordability - apartments and townhouses are typically more compact, which can mean you'll be able to access a property in a great location at a much more affordable price point. If you can't bear to leave inner-city living or want the benefits of a brand new home minus the hefty price tag, townhouses or apartments are worth considering.
Low maintenance - warranties and brand new appliances aside, these properties generally equate to low-maintenance living with the body corporate taking care of the common areas and landscaping. With an apartment, you can completely forget about tending an unloved backyard. With a townhouse, you can enjoy a small, manageable outdoor area, and still have time for other important things in your life!
Financial flexibility - if you're buying a townhouse or apartment off the plan, you typically require a deposit, usually around 10%, to secure the property with the developer. . In most instances, this means you'll be able to continue saving towards the full purchase price while the build unfolds.
Security - for some buyers, townhouses and even more so apartments appeal for the security and convenience of being able to 'lock up and leave' or the peace of mind that being in a tight-knit community provides. Investors may also benefit from knowing their properties are secure and being kept an eye on.


In our second eBook Buying townhouses and apartments in a Cedar Woods community, we walk you through everything you need to know about buying townhouses and apartments. We cover the must-know finance nuances involved in buying townhouses and apartments and how the process of buying off the plan works in a Cedar Woods community.


Kickstart your new build decision
Whether you're an investor, empty nester, upsizer or first home buyer, there is plenty to consider when it comes to new builds.

If you're still undecided, we explain more in our latest guides to buying in a Cedar Woods community:
In each guide we help you weigh up the pros and cons of each option, gain crucial insights into the processes involved, and, most importantly, help you make the best decision.