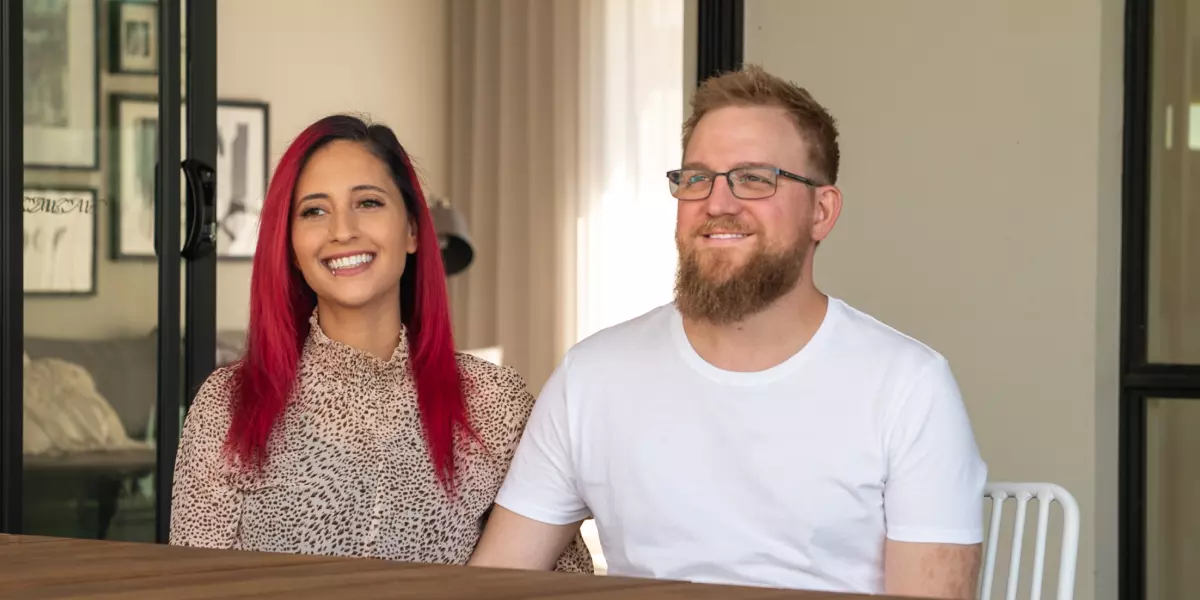 At Cedar Woods, we're here to help make the journey to buying your first home one you'll remember forever.
Perhaps you've found the home of your dreams, but the surrounding community doesn't quite stack up, or you know exactly where you want to live, but all you can afford is a home that barely looks habitable.
Fortunately, new builds offer first home buyers a lot more choice – choice in where you want to live, the type of home that suits your lifestyle and, in many cases, input into the design of your new home. Yet although this sounds appealing, all the choices can feel overwhelming, so in this article, we break down the options for you.
If you'd like to learn more about the benefits of new builds for first home buyers, download our eBook: Building your first home: A first home buyers guide to building or buying a new home.
First, think about where you want to live
New builds pop up in all sorts of locations, so it's crucial to decide which factors are a priority for you and your family. This can be everything from proximity to public transport links, a strong sense of community or having cafes and dining options on your doorstep. The two main options to think about when it comes to types of new-build developments are:
Urban Renewal Communities – these developments are built in the heart of an existing neighbourhood and typically consist of apartments and/or townhouses that benefit from established transport links and amenities.
Residential Land Communities - (also known as greenfield residential communities) which are purpose-built neighbourhoods created from scratch typically on the outskirts of urban areas where land is more accessible and affordable. Here you'll find the Cedar Woods communities offering a variety of house and land packages for different budgets.
Your new build property options
Whether you want to focus on low maintenance living or a home with plenty of space to fill with pets and kids, new builds provide you with plenty of options to meet your needs. Here are the five main types of new builds:
Apartments – a more affordable new build options that offers low-maintenance living in a secure and convenient package. Best of all, when you're ready to take the next step in your property journey, they can be kept as a rental or sold to other buyers looking for the ease of apartment living.
Townhouses – typically offering more space (both indoors and out), new build townhouses or turnkey homes, often allow homeowners to choose from different designs and floor plans to meet individual lifestyles. These properties are mainly found in Residential Land Communities.
House and land packages – with a house and land package, both the house and the land are purchased as two separate contracts of sale – meaning you'll benefit from only paying stamp duty on the land. Within residential land communities, there are often several builders vying for your house and land package dollar, leading to competitive pricing and more bang for your hard-earned buck.
Commission your own build – if you've already got your dream slice of land, dedicated land sales agents can work with you to bring your vision for a brand-new home to life. This provides you with complete customisation, but with customisation often comes a burgeoning budget – which can be challenging for first home buyers.
Minimise your compromise with a new build
By choosing a new build for your first home, you'll have more choice when it comes to the type of home you want to live in and the ability to pick a location that suits your lifestyle and budget.
To help you on your new build journey, we've created the Building your first home: A first home buyers guide to building or buying a new home eBook. It's packed with tips, real-life insights, and new build considerations to make the whole process as stress-free as possible.