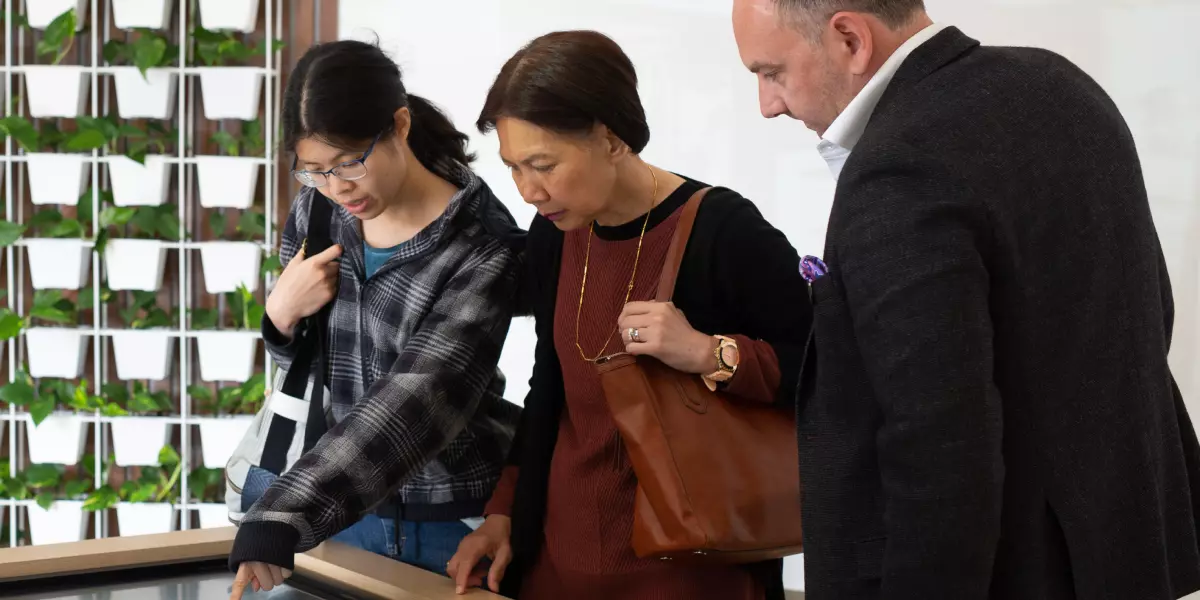 Building approvals in Australia are booming as a growing number of people are choosing to build or buy a new home. And it's easy to see why. As house prices continue to rise, buyers are turning to new builds to secure a home in a great location that suits their lifestyle.
Like all property transactions, when buying a house and land package it's important to understand your obligations and the process involved. If you've never bought a property this way you may be wondering if this is the right choice for you and how to get the information you need.
In this blog we explain what you need to know before buying a house and land package - from the benefits, to a step-by-step guide to the process.
What is a house and land package?
A house and land package is exactly what the name suggests - when you secure a block of land and the construction of your home together.
House and land packages differ from other property types as the buyer enters into two contracts: a land contract with the developer and a building contract with the builder.
Buying a property this way can often come as a complete turnkey package where everything is included and ready for you to move in, or you can negotiate different inclusions and upgrades to suit your needs.
House and land packages are a great option for all purchasers - from first home buyers wanting to start their property journey, to families wanting to secure their preferred location close to schools and amenities, to downsizers and investors.
Benefits of buying a house and land package:
Building a new home can sometimes require a lower deposit.
If you are able to meet certain eligibility criteria, building new may not require a 20% deposit. If you're building the home to live in, you'll probably only pay a 10% or lower deposit if you're a first home buyer. Chat to your mortgage broker or finance provider to see if this option is available to you.
You may be eligible for a Government first home buyers' grant.
The First Home Owner Grant provides eligible Australians with a one-off payment towards the purchase or build of a residential property to live in. While the grant varies in each state and territory, it exclusively applies to new homes in most instances.
Pay less stamp duty.
You generally pay less stamp duty when you build a new home because it's payable on the land only. This is unlike established homes, where the duty is calculated on the value of the house and land.
Peace of mind.
New build contracts typically provide structural guarantees and warranties on products included in your home. Some builders even offer up to a 50 years structural guarantee!
Less maintenance and long term costs of ownership.
A brand new house means there's less maintenance required and you're less likely to buy any potential hidden problems or structural defects. This is a big financial advantage for years to enjoy the freedom of new.

Everything new, with a bit of 'you'.
If you're buying a house and land package, depending on specifics of your contract, you can select your own finishes such as kitchen benchtops, bathroom tiles, flooring finishes and other finishing materials to suit your own personal style, as well as input into the landscape design.
The process of purchasing a house and land package:
You've found the right block in a location or community you love and signed on the dotted line to secure your piece of land. What happens next? There's lots to do before move-in day but a little bit of preparation will help take most of the stress away.
Below are the high-level steps you can expect to take. For more details and examples of how the purchase process works for house and land packages download our free ebook: Buying a house and land package in a Cedar Woods Community
.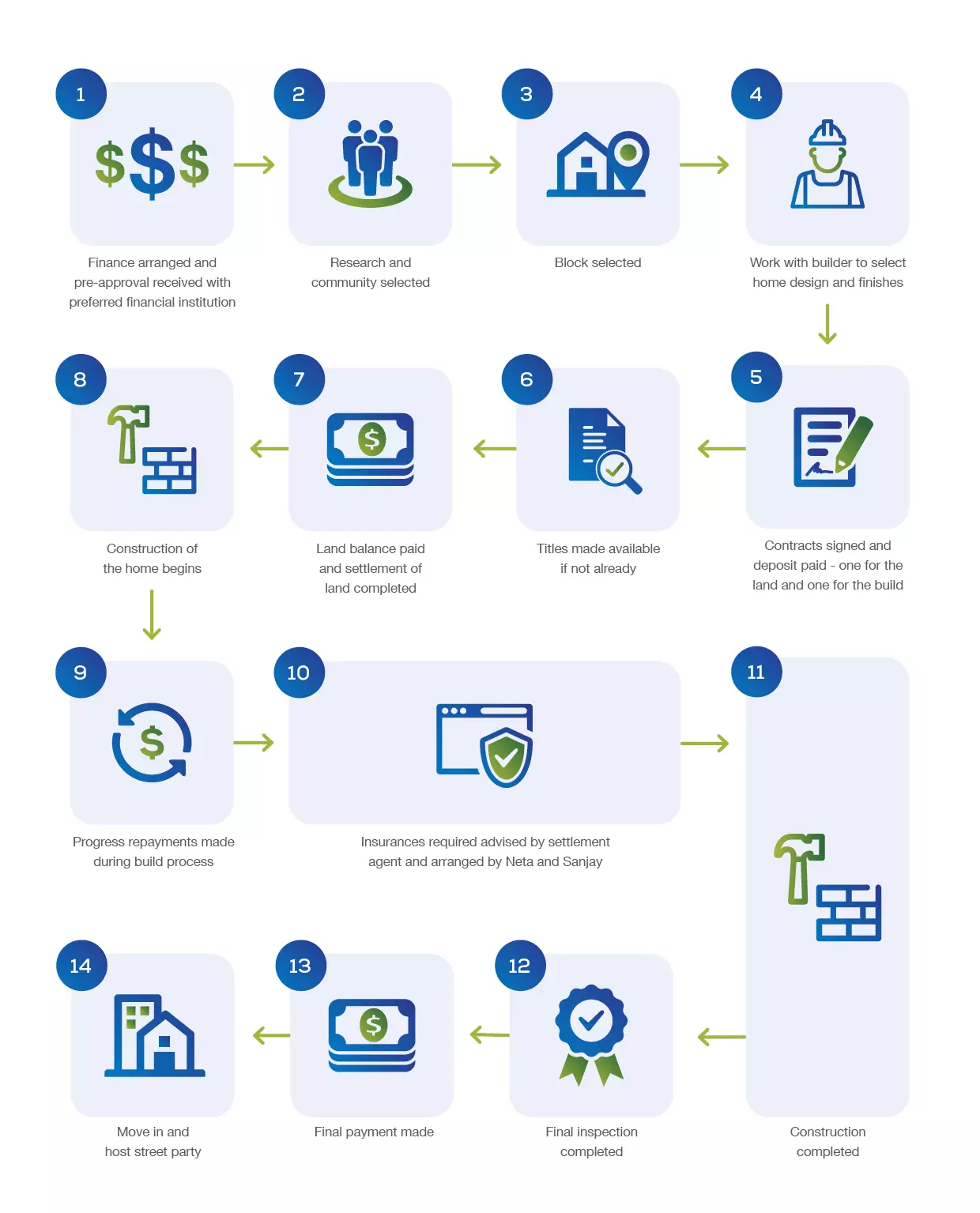 Buying a new house and land package is an exciting project, but one that takes a bit of preparation to be ready for. So it's important to choose an experienced developer and building partner to ensure the process will be as straight-forward and as trouble-free as possible.
At Cedar Woods we offer house and land packages across a variety of projects. So when you work with us you're guaranteed to find a house and land package that's right for you.
Read more about buying other types of properties such as townhouses and apartments off the plan, or for more information about buying a Cedar Woods house and land package, don't forget to download our free eBook.