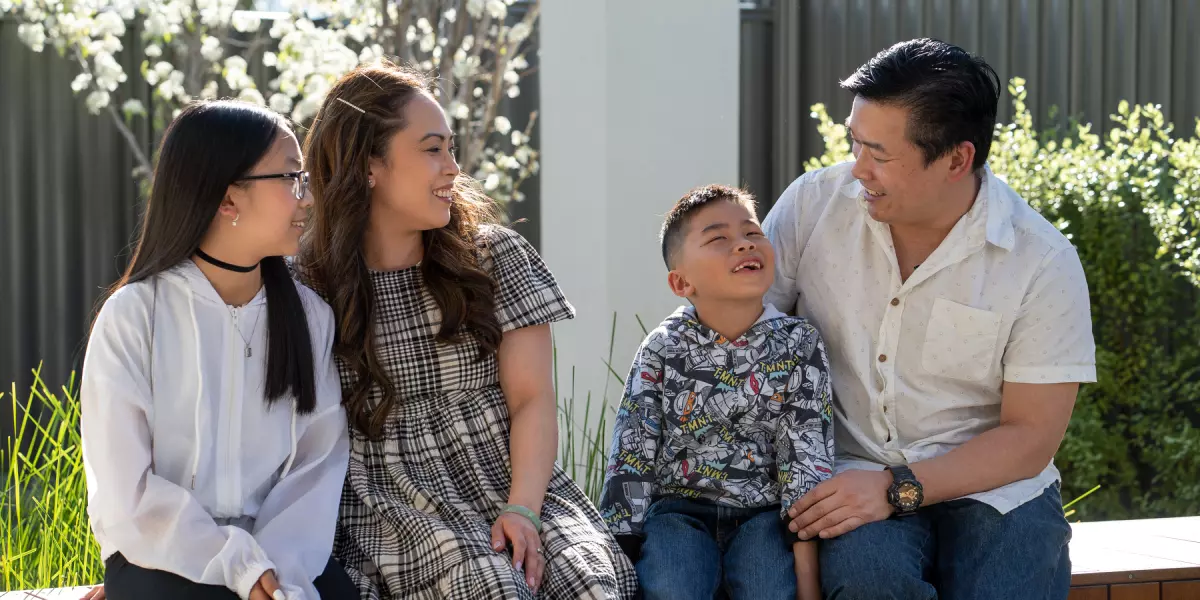 With every new build comes a process with its own unique quirks and timings, which is important to understand before signing on the dotted line. Turnkey spec homes are a popular option for first home buyers – offering both great value and a move-in date that's a lot sooner than other new builds.
In this article, we look at the appeal of turnkey homes and what you can expect from the process.
If you'd like to learn more about the ins and outs of all new builds for first home buyers download our eBook: Building your first home: A first home buyers guide to building or buying a new home.
What exactly is a turnkey spec home?
A turnkey home is a brand-new home that is either completed or under construction before it comes on the market, and all the details – from design to layout and finishing touches – have been taken care of. Turnkey homes are designed to have broad appeal to maximise their saleability.
Urban Renewal Communities – these developments are built in the heart of an existing neighbourhood and typically consist of apartments and/or townhouses that benefit from established transport links and amenities.
Residential Land Communities – also known as 'greenfield residential communities', these are purpose-built, well-planned neighbourhoods that offer first home buyers various housing options. Residential Land Community developments usually include recreational areas like parks and playgrounds or may access surrounding natural spaces such as beaches or reserves, and they typically have easy access to shops and public transport – so everything you need will be on your doorstep.
The benefits of buying a turnkey spec home:
For first home buyers, entering the property ladder with a brand-new home can be a dream come true. By choosing a turnkey home you'll benefit from:
Value for money – lock in today's prices and reduce your mortgage repayments by saving additional funds prior to the completion of the home.
The decisions are made for you – instead of spending months researching architectural styles and interior finishing, the hard work has already been done for you. This removes a lot of the headaches involved in a custom build – and saves on time.
A move-in date that doesn't move (much) – new build completion dates often shift around, which can cause issues when you're trying to juggle living in a rental property. With a turnkey home, it will either be complete or well under construction when you purchase, meaning it's much easier to get a firm move-in date.
How does the process work?
While the process of purchasing and moving into a turnkey home can vary by state and by developer, generally your journey will include the following 8 steps: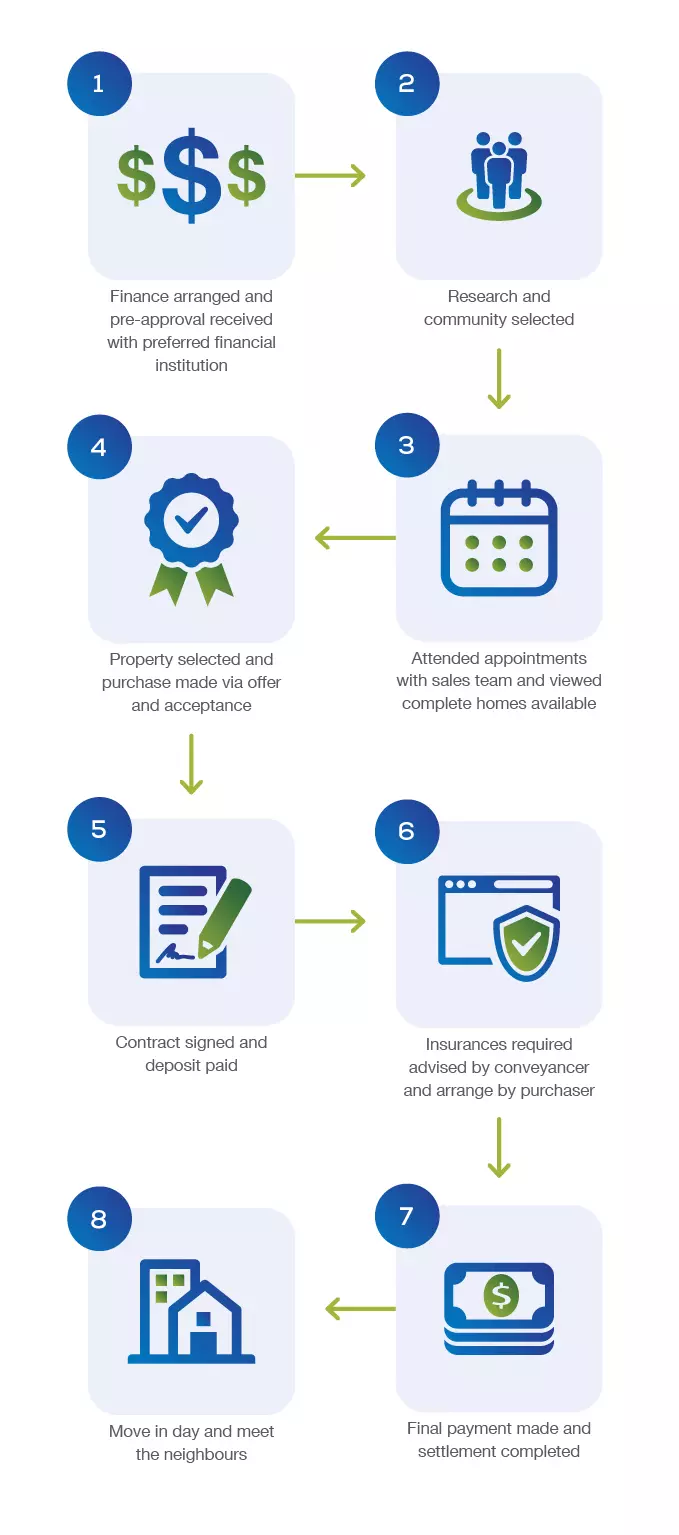 Finance – every new home search begins with finance. Get a firm understanding of how much you can borrow, and lock in pre-approval.
Research – spend some time researching what's available and figuring out what kind of community you'd like to live in.
Viewings – head along to look at homes that fit the bill. Get a feel for what you like and don't like and narrow it down.
Select Home - Find the turnkey spec home of your dreams and express interest in purchasing.
Sign the contract – sign on the dotted line and make your deposit.
Complete paperwork – provide details of any insurances required and finalise legal documents.
Settlement – time to make the biggest purchase of your life and pay for your new home.
Move in day – move in, meet the neighbours, and enjoy your brand new, first home.
Save on time, stress, and money with a turnkey home
Turnkey homes present a great opportunity for first home buyers to secure a brand new home at a competitive price, without having to wait for it to be built from the ground up, or without competing for existing homes at auctions. And because they are created with broad appeal in mind, you'll find plenty of neutral spaces to inject your personality into.
To get more information on the new build process, along with tips and helpful insights from other first home buyers, download our ebook: Building your first home: A first home buyers guide to building or buying a new home eBook.