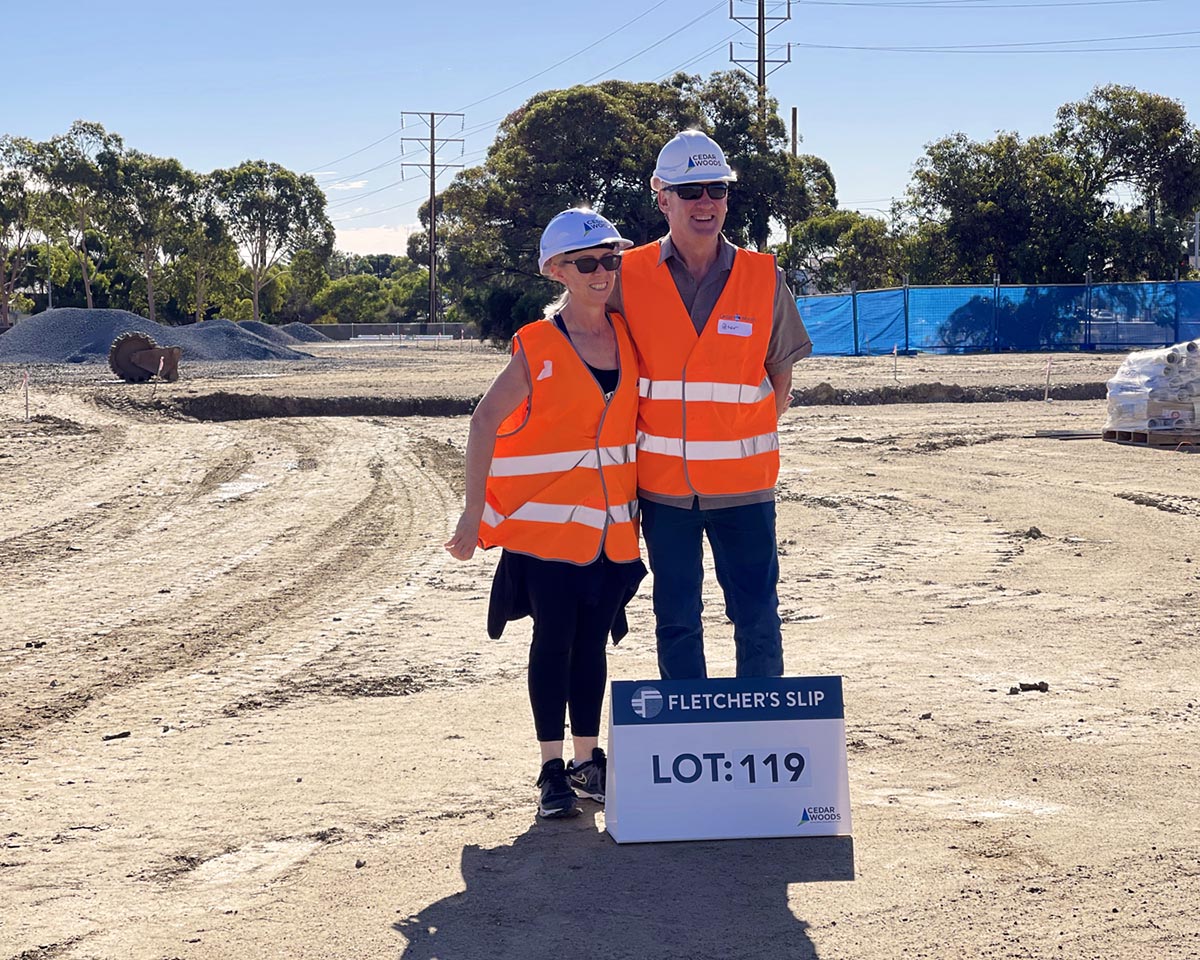 Whether it's an apartment, townhouse or house and land package, financing a new build comes with its own set of quirks that differ from buying an established property.
It's crucial to understand these from the onset - that way; you'll be ready to jump on that opportunity as soon as it becomes available. Here's what you need to know.


Get up close and personal with your budget
Reign in those dreams and get realistic by understanding exactly how much you can borrow for your new home. It's important to set a budget for monthly mortgage repayments that allows you to still live the lifestyle you want; however, you may need to make some sacrifices too.
Most financial institutions will have a simple mortgage calculator online to assist you with this, and to stay on track with your savings, we've got a handy checklist of savings do's and don'ts.

Organise your deposits
Yes, that's right - deposits! Unlike existing homes, when you purchase a new build, there are two very different types of deposits you need to organise. The first is a mortgage deposit, which is the standard bank or home lender deposit and can range from 5-20% of the property's value. The second is a deposit to secure a property. This goes directly to the developer and the amount required varies greatly depending on the property type and the individual developer.
A lender or mortgage broker will step you through the entire process and ultimately provide you with pre-approved finances once you've got all the boxes ticked.

Understand installment and repayment requirements
If you're buying off the plan, you'll typically only settle on the property once it's move-in ready. This means, that aside from the deposit paid to the developer, you can keep saving while the build is underway. House and land packages are a little different, however, as you need to settle on the land before building starts. Your loan repayments on the land will kick in straight after the land settlement. Make sure you clarify your individual loan commitments with your lender or broker to ensure there's no confusion.


Research home loans available to you
The three most common loan structures are variable rate, fixed-rate and variable loans. Each has its own benefits and risks, and your lender or broker can help guide you through what is best for you. Read more on the 3 most common loan structures in How to prepare your finances for purchasing a new build home.

Look to leverage existing equity (where possible)
If you already own a property, you may be able to use the value held in this as a deposit towards purchasing a new build. Equity is worked out by looking at the current value of the currently owned property, minus the amount owed on it. It's an equation that can get increasingly complex for investors, so it's best to speak to your lender about accessing equity.

First home owners - get across grants
While these vary by state, there are a number of grants, schemes and benefits available to help first home buyers get on the property ladder - many of which apply exclusively to new homes. These include the First Home Owner Grant, First Home Super Saver Scheme, First Home Loan Deposit Scheme, Family Home Guarantee, and others.

Stamp duty explained
Stamp duty is an unavoidable tax on all property purchases and one that you don't want to be coming as an unexpected surprise. Also known as transfer duty, stamp duty is a government tax that ranges between 3-6% of the property's value. With new builds this can vary - for example, if you're buying a house and land package, you'll only pay stamp duty on the land - a huge saving!

Ready for the next step?
While getting across your finances is the first step in any property purchase, it's essential to understand the unique factors of financing a new build as you head on the journey towards your brand-new home. Now that you've covered the basics, are you ready to take the next step?
To help you on your journey, download our free guides for Buying in a Cedar Woods community. Whether you're interested in a house and land package, townhouse or apartment, these guides are packed full of information about the benefits of these properties, how to choose the right community, how the entire process works and even includes a handy move-in day checklist.
*Disclaimer: The information used in this document is indicative only and may not represent the final detail or accurately represent personal circumstances of each person. Cedar Woods gives no warranty concerning the accuracy of the material or information displayed in this blog. Prospective buyers should make their own enquiries and rely on their own investigations and independent advice. All information in this blog is subject to Terms of Use accessible at www.cedarwoods.com.au/Terms-of-Use.